WEDDING SERVICES




OF A LIFETIME
Tying the Knot Weddings offers endless possibilities to ensure that your big day is as it is meant to be, magical and filled with love. We care for even the smallest of details so that you can enjoy your Wedding Day without having to worry about any of it. At Tying the Knot Weddings, we start with the setup, move to the takedown and even do all of the cleanups so that the bride and groom (and guests) can enjoy the lasting moments throughout the day.
We understand fully that each and every couple is going to have different expectations but our goal is to meet as many of them as possible.
We are more than happy to host your entire Wedding Day, from getting ready in Private quarters to the Wedding Ceremony all the way to through the end of the Wedding Reception.

At Tying the Knot Weddings, we want to help start your marriage on the right foot.
And that starts with the Wedding.

Take your time, enjoy our site and please, if you have any questions, feel free to Contact Us here.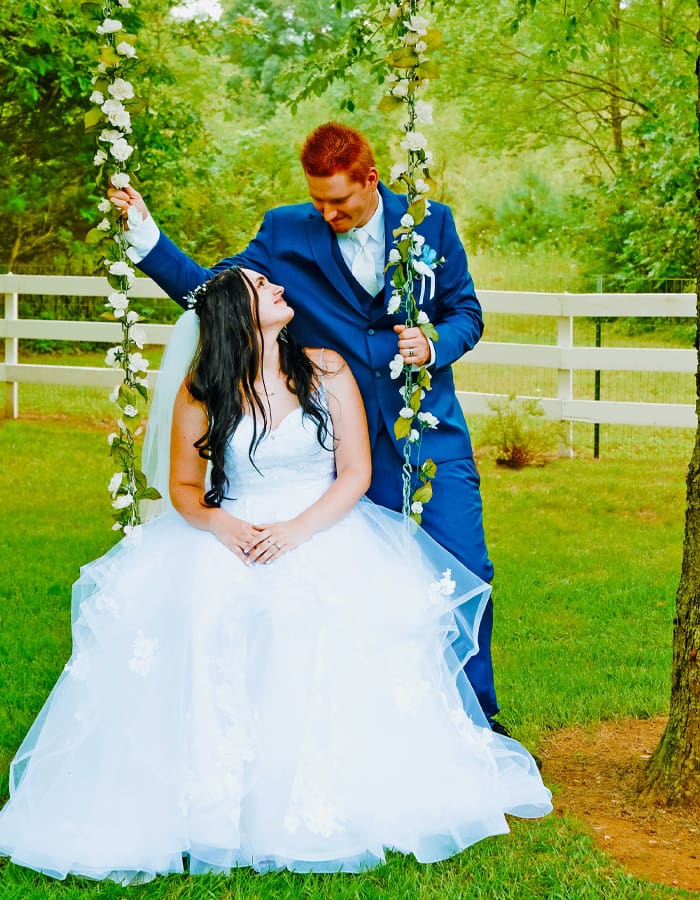 We offer every one of our guests a wide variety of services, decorations and customer service throughout so that you and your family and friends feel comfortable on that big day. Our Venue was built and designed for the specific purpose of housing magical love and celebration and our Wedding Services will more than exceed your expectations in that way.

We offer endless Services including


A Large & Luxurious Chapel
An Outdoor Venue
A Comfortable Fire Pit for Relaxation
A Gorgeous Fountain
A Picture-Perfect Gazebo
A Magical Horse-Drawn White Carriage
An Enchanting Flower-Filled Swing
A Spacious Tent
& more


If you would like more information on these features feel free to:
call us at 269.262.0023
or if you prefer you can contact us here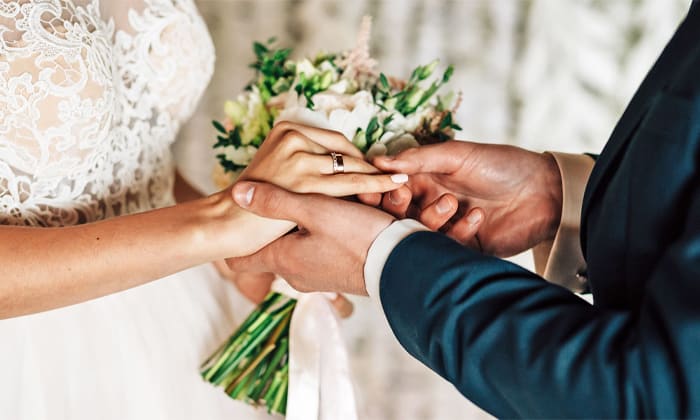 ceremony services
Our Ceremony Services will be molded to fit your exact and personal needs as we understand that each and every marriage and wedding is going to be quite different from the last. We are understanding, flexible and easily adjustable to your likes and needs.
We offer many things for your Wedding Ceremony including an Air Conditioned Wedding Chapel that seats 150 guests, an Outdoor Gazebo well fit for gorgeous Ceremonies, a 1600 square foot outdoor Tent with a Cement Floor that also seats up to 150 guests, Chairs, Tables, Wedding Decorations and more!
One thing that really sets us apart is that we can also do 100% of your Wedding set up, take down & clean up so that you can enjoy your day full of enjoyment & relaxation.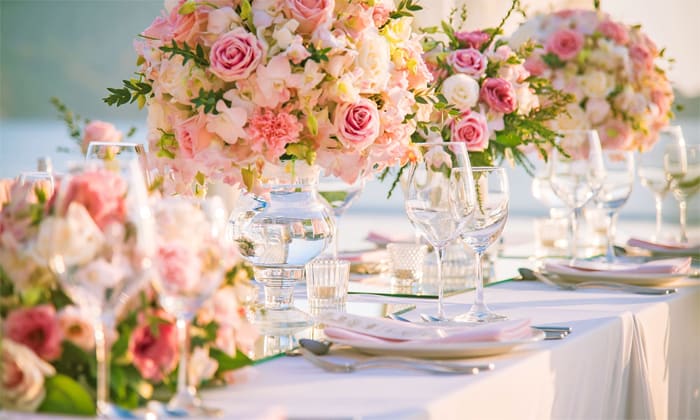 reception services
Our Reception Services are completely unmatched compared to any other venue in the Michiana area as we have made it a point to design our Venue to be very unique and personable. We are beautifully equipped with an Outdoor Dance Floor that is home to thousands of beautiful lights, endless amounts of gorgeous permanent decor such as a White Water Baby Grand Piano, a 1600 square foot Outdoor Tent with cement flooring, Chairs and Tables for your convenience.
Again, at Tying the Knot Weddings, we will personally take care of all your big days setup, take down & clean up so that you can fully enjoy your Wedding Day.

If you have any questions in regard to our Wedding Receptions contact us here.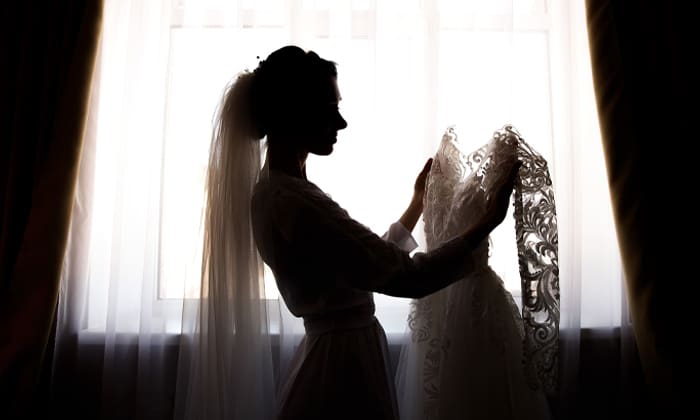 wedding services
In addition to all of our extraordinary Wedding Ceremony and Wedding Reception Services, we are also home to those Services that a Wedding Day just can't go without. These Services include things like an air-conditioned brides' cabin for pre-wedding preparation, picnic tables conveniently located in the shade, on-site parking safely secured by a beautiful wooded area and large indoor restrooms that are accessible to everyone.
We fully understand how stressful the little things can become on a Wedding Day, so we at Tying the Knot Weddings we do anything that we can to minimize them all. And that starts with all of those extra Wedding Services that we love to offer!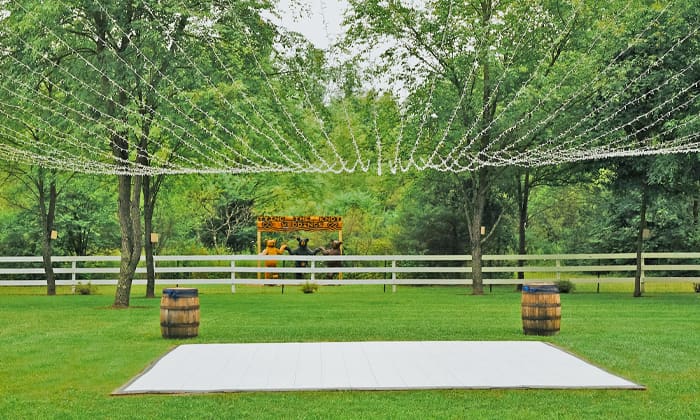 extra services
We always like to go the extra step in making your special day that much more exceptional and because of that, we offer an endless amount of extra Wedding Services for little to no charge at all. These extra Wedding Services include things such as a gorgeous horse and carriage for the bride, groom and all guests to trail through our charming wooded areas, a flowy brides swing heavily decorated in white roses, a white baby grand piano that doubles as a waterfall, a vintage waterfall for all to enjoy, a trio of carved bears ready to get the celebration started and, of course, wedding decor loved by any couple.
WE WELCOME
any and all
Wedding Types & Celebration Extravaganzas
For questions please feel free to call us today at 269.262.0023 or contact us here