TYING THE KNOT




WEDDINGS & EVENTS
Your wedding day is one of the most significant moments of your life and at Tying the Knot Weddings, we understand that.
From start to finish, Tying the Knot will transform your lifelong dreams into a gorgeous reality with ease, grace and love in all things.
Because we are so impeccably passionate about having one of Michiana's Best Wedding Venues, we have put our life work into Tying the Knot Weddings & Events so that every detail, small and large, is featured on the highest-quality beauty scales.
We also understand that every couple is different and often have detailed specifications of how they picture their wedding to be and because of this, we pride our Venue on being the easiest Wedding Venue in the area to work with.
We at Tying the Knot Weddings are patient and understanding of our customer's wants, needs and desires and take them very seriously as our Venue is made specifically for their special day.

Your Special Day is as Simple as Tying The Knot



Take your time, enjoy our site and please, if you have any questions, feel free to Contact Us here.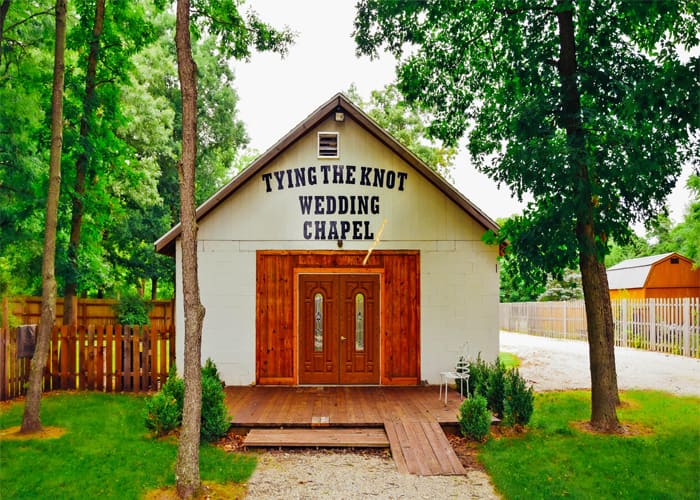 ENDLESS POSSIBILITIES
Beauty, Elegance, Grace
all in one Venue
At Tying the Knot Weddings, we offer our guests a wide variety of embellishments for the convenience of your event and party. Our Venue was built and designed with you in mind so that you can relax and enjoy your big day, no matter what the event is for! Our gorgeous additions to our already beautiful facility include but are not limited to:


Spacious & Luxurious Chapel
Country-Style, Outdoor Venue
Warming Fire Pit
Picture-Perfect Fountain
Commodious Gazebo
Elegant Horse-Drawn White Wedding Carriage
Enchanting Swing
Tents
& more


If you would like more information on these features feel free to:
call us at 269.262.0023
or if you prefer you can contact us here

ADDITIONAL FEATURES
We take pride in filling our facility with exactly what you need when you need it. Moreso, we understand that party planning of any size can be a stressful suit and we do all that we can to take that heavy burden off of your shoulders so that you can enjoy your marvelous day. Because of this, we also provide you with other helpful features to create the perfect day.
A Dedicated Staff
Handicap Accessible Bathrooms
Private Parking
Wedding Planning Services
Wedding Decor
Wedding Ceremony Hosting
Wedding Reception Hosting
& more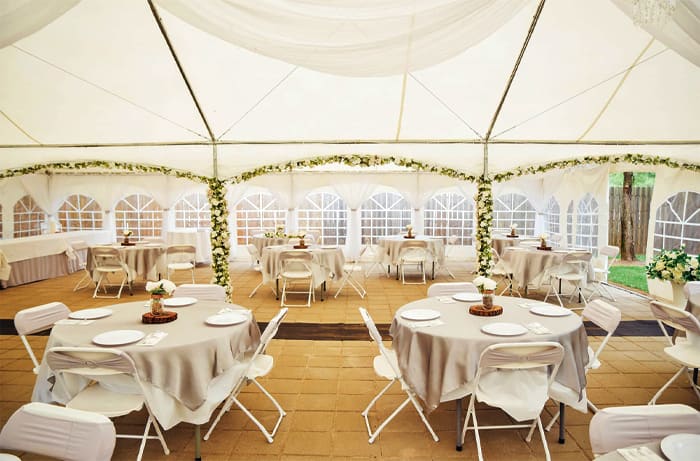 TYING THE KNOT WEDDINGS TEAM
The Best People Help Make The Best Events
One of the things that set us apart from other Event Venues in the Michiana area, other than our pure beauty, is most definitely our team. We work together, hand in hand with our guests, through every event, to assure that their day, regardless of what their event is for, is absolutely perfect.

We are compassionate, patient, caring and, more than anything, flexible and understanding.

We know if we provide a high-quality venue, exceptional customer service and competitive pricing, we will maintain our prestige within the community as Michiana's Best Wedding Venue.
Our entire management team, as well as our staff, share the very same philosophies, promising you to experience the best day of your life, with absolutely no hassle at all.